Our Research
Tailored Project Research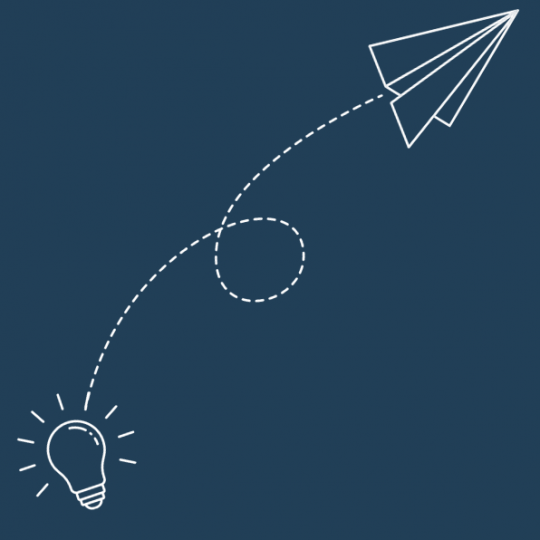 Tailored to your requirements
PatientView provides specific and tailored project work for a wide range of customers.
As a result of more than 10 years researching the views and needs of thousands of patient groups worldwide, PatientView is in a strong position to guide industry clients, regulators, and patient groups themselves by undertaking targeted research into specific issues, challenges, and strategy development.
PatientView's work over the last three years includes:
Asia-Pacific patient groups: attitudes and needs.
Deep dives into pharma clients' therapies and geographical areas.
The unique needs of patient groups involved with rare diseases.
Cross-stakeholder engagement into dementia and cardiomyopathy.
The effects of Covid-19 on patient groups.
The role of digital health apps recommended by patient groups.
Additional analytics for companies across both corporate reputation and patient centricity indicators.
Guidance and support on benchmarking and tracking patient centricity.
Latest projects
PatientView's latest tailored research project, "Tackling the challenges of getting a timely diagnosis for Alzheimer's disease", was undertaken in collaboration with Novo Nordisk. The report and accompanying resources have been released into the public domain without copyright, to support patient-advocacy groups that have an interest in the field of Alzheimer's.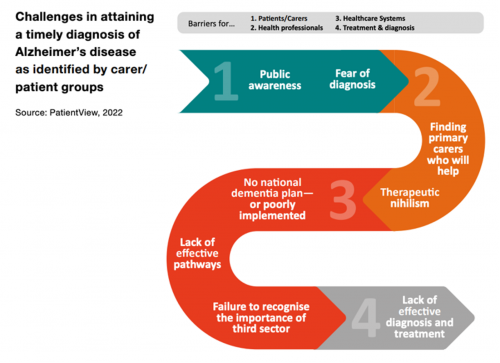 Watch the webinar or download the report.
Bespoke analyses
Frequently, PatientView are asked to provide additional analyses for clients, such as our Corporate Reputation and Being Patient Centric reports. This work is commissioned when a company wants to identify trends and localised differences between regions, therapy areas, internal organisational clusters, or standalone business units. With sufficient data for statistical analysis and enough groups to ensure anonymity, this can help performance tracking or guide landscaping work, and the outputs are now embedded in many company dashboards.
If you would like to discuss how PatientView can help your organisation, please feel free to get in touch.
Companies, government agencies, patient groups, and research bodies commissioning patient-oriented projects from PatientView include:
Active Citizenship • Chiesi Farmaceutici • European Commission's DG CONNECT and DG INFSO • Greek Presidency of the Council of the EU 2014 • Health Consumer Powerhouse • Hill & Knowlton • Hospira • GSK Consumer Health • Imperial College • INSEAD School of Management • Institute of Directors (UK) • International Alliance of Patients' Organizations (IAPO) • Irish Patients Association (IPA) • Janssen • Johnson & Johnson • Medicines and Healthcare Products Regulatory Agency (MHRA) • Mental Health Europe (MHE) • MSD • National Audit Office (NAO) • National Voices • NHS London • Novartis • Novo Nordisk • Oxford University • Patient Partner • Pharma.BE • Pharmaceutical Research and Manufacturers of America (PhRMA) • Roche • Royal College of General Practitioners (UK) • Royal College of Nursing (UK) • Pfizer • Sandoz • Sanofi • St Jude Medical • Stockholm Network • TechUK • Tenovus • Telefonica • UK Clinical Research Collaboration (UKCRC) • Vodafone