Pharma and ESG: the Patient Perspective
Environmental, Social and Governance (ESG) Pharma Report - 2023
What patient groups think of pharma and ESG – a new Patientview report publishing in 2023:
"Pharma and ESG: the Patient Perspective"
A term created by the United Nations Global Compact Office in 2005, ESG is commonly used to denote 'environmental, social, and governance value drivers in asset management and financial research'.
Since then, the importance of ESG has grown as the financial implications associated with environmental and social damage have become all too apparent for governments, businesses, and institutions. The pharmaceutical industry included.
Most, if not all, pharma companies have developed responses to ESG-related challenges as it affects their inward investment. PatientView's annual report – 'Pharma and ESG: the Patient Perspective' – amplifies the patient voice on this topic.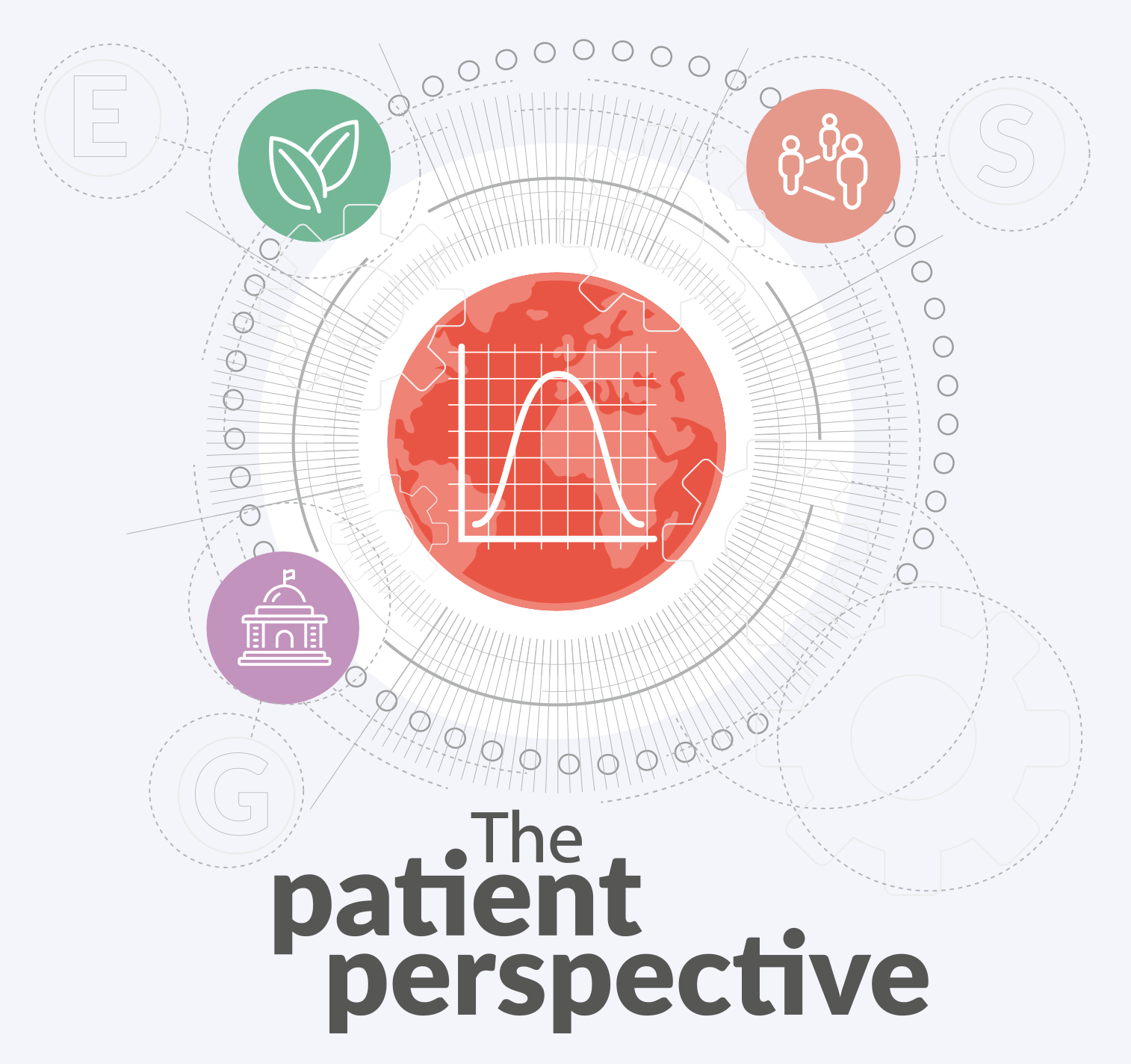 What does ESG mean to patients and how will this affect pharma?
Of the 1,500 patient groups that answered PatientView's questions on ESG in 2021:
55% stated that they "did not know" about pharma's ESG activities.
Of the 670 patient groups that thought themselves knowledgeable about pharma's ESG agenda:
15% believed that none of the companies had adopted effective ESG strategies. From the feedback received the remaining respondents felt that pharma still had a lot more to do.
26% stated that they had received no communication from pharma on company ESG activities.
The emerging dialogue suggests a growing belief that ESG measures are linked to reputation indicators:

---
For more information or if you would like to order the ESG report, get in contact with us using the form below: