Our Research
Corporate Reputation of Pharma 2021
> For a preview of the reports, go to press releases.
In the Corporate Reputation of Pharma 2021, thousands of patient groups and health campaigners have shared their perspectives on how individual Pharma companies and the industry as a whole performed in 2021.
Few studies explore the opinions of patient groups worldwide on whether pharma meets their expectations (and, if not, how might the industry, and individual pharma companies, improve). PatientView's Corporate Reputation of Pharma gives health campaigners and patient advocacy groups an opportunity to comment on the pharma industry's performance, especially during the pandemic. They are uniquely positioned to share valuable insights as the only stakeholder to network with all other stakeholders in the healthcare system.
Learn more about PatientView's methodology for Corporate Reputation of Pharma 2021/2022
In its 11th year, The Corporate Reputation of Pharma survey had a record number of responses, with a total of 2,150 patient advocacy groups taking part to review a total of 47 companies.
About the reports
Sixteen reports will be released this year based on the patient group responses collected in the November 2021-February 2022 survey.
Seven therapy areas:

■ Autoimmune conditions [including analyses for individual autoimmune diseases]; ■ Cancer [including analyses for individual cancers]; ■ HIV/AIDS; ■ Mental health; ■ Neuroscience [including analyses for individual neurological diseases]; ■ Rare diseases [including Bleeding disorders]; and ■ Respiratory.
Nine geographic regions:
■ Asia [including analyses for individual countries]; ■ Canada; ■ France; ■ Germany; ■ Global; ■ Italy; ■ Spain;■UK; and ■ USA.
Each report contains the following data:
Insights on patient group relations with the pharma industry in general, 2021 v. 2020;
Rankings of pharma companies in 2021(vs. 2020) as assessed by patient groups both 'familiar with' and 'working with' the companies;
Rankings of 'big-pharma' companies in 2021 (vs. 2020) as assessed by patient groups both 'familiar with' and 'working with' the companies;
Rankings of 'generic pharma' companies, 2021 (v. 2020), as assessed by patient groups familiar, and working, with the companies;
Profiles of the companies comparing 2021 with 2020;
Commentaries from the patient group respondents.
Previews of the reports, when published, will be available on the press release page
Find out more about the research sample:
The patient groups who responded to the survey this year have headquarters in Western Europe, North America, Central & Latin America and Asia.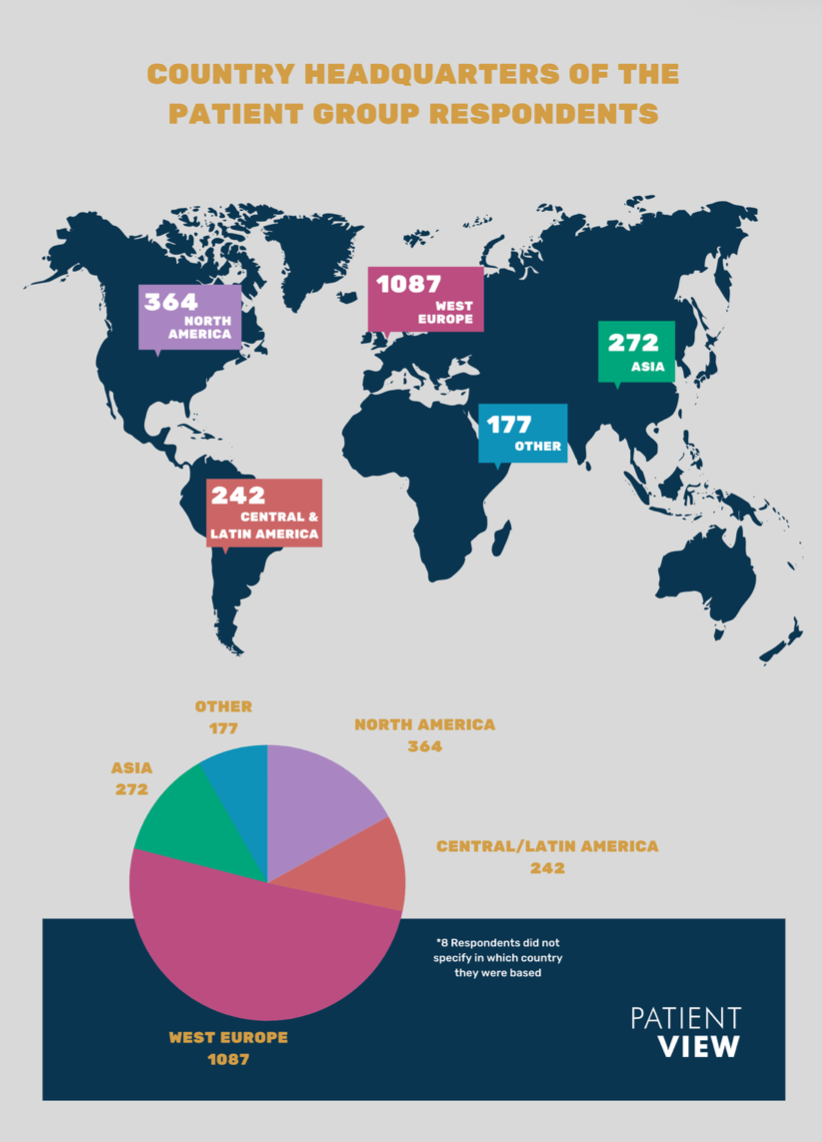 Respondents in 2021 advocate across more than 23 broad specialities including autoimmune, a range of cancers, cardiovascular, disabilities, HIV/AIDS, mental health, rare diseases, reproductive health and more. Within these broad specialties there are also insights included in the report on more granular therapy areas.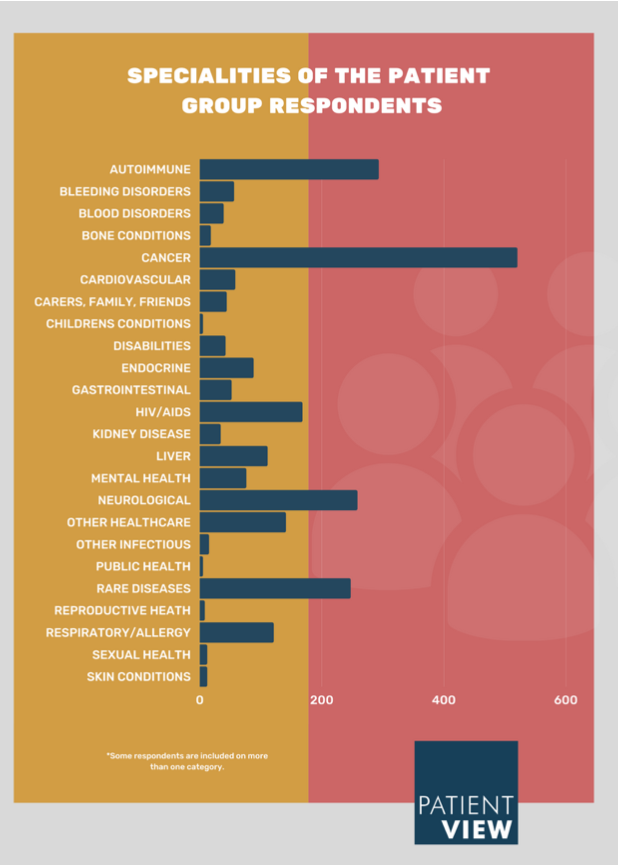 Patient groups who took part in the latest survey are familiar with or work with the companies listed below: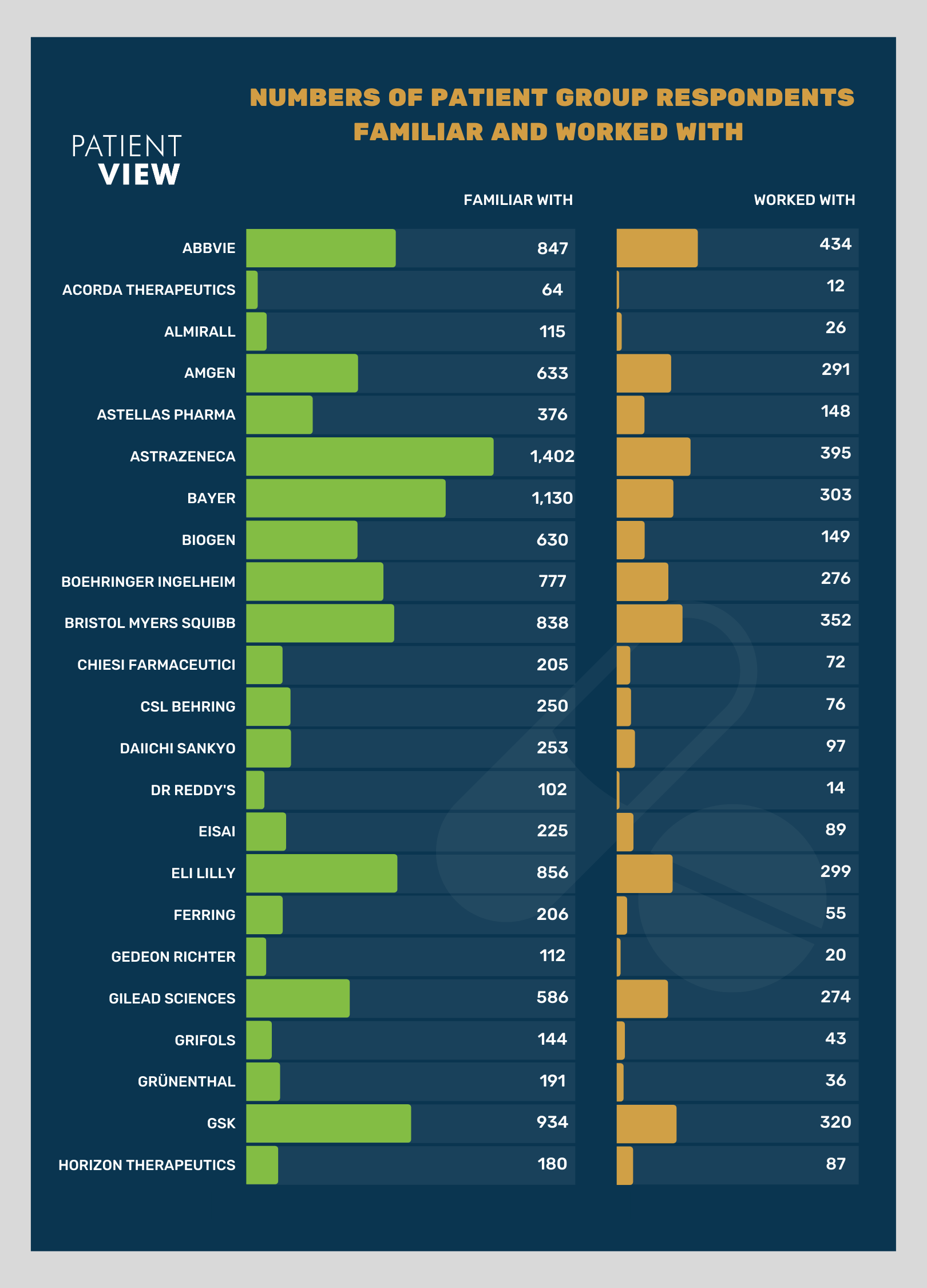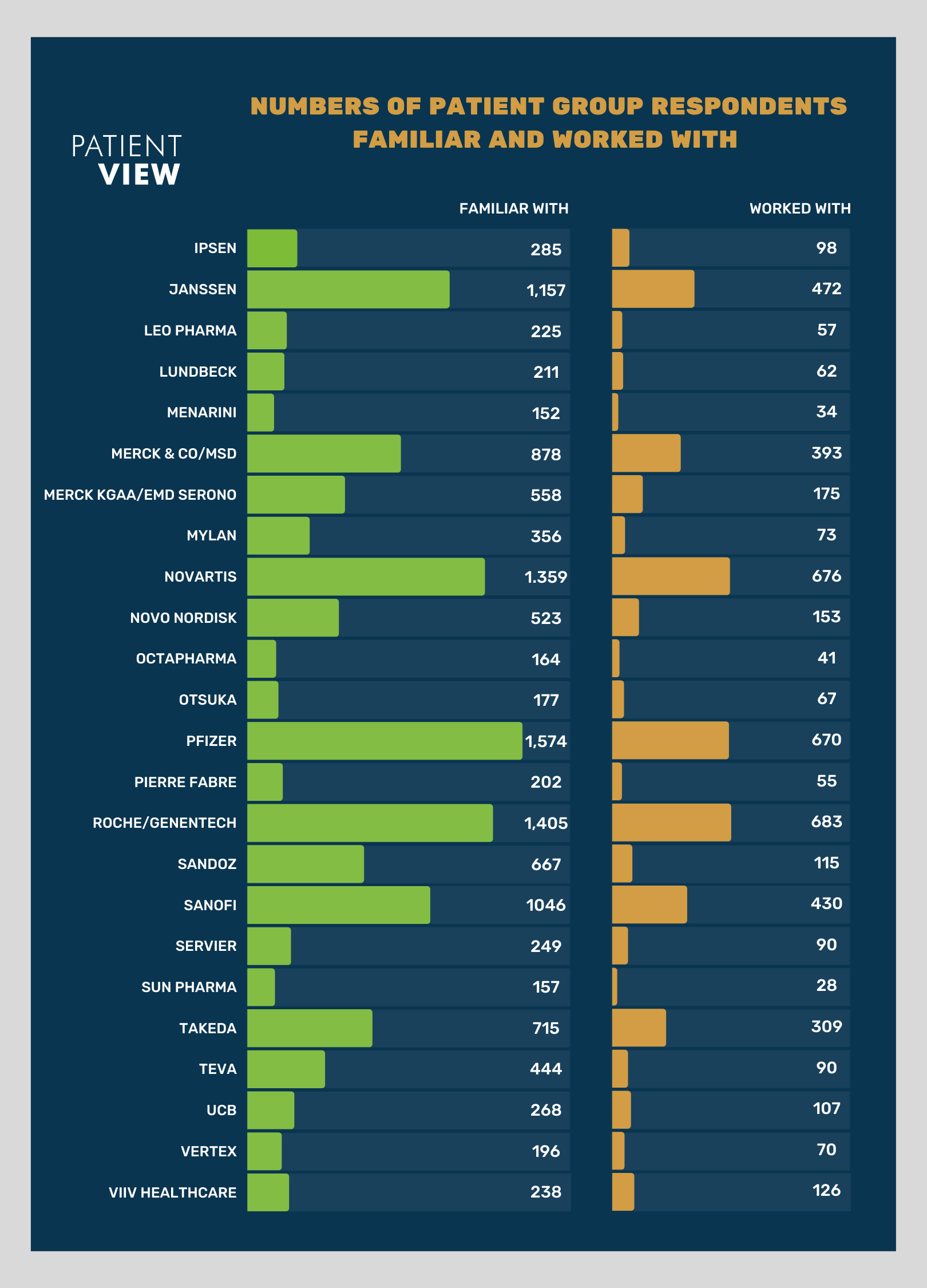 These patient groups took part in the survey from 1st November 2021 to 1st March 2022. The full results will be published in the report shortly in April 2022.
Similar to previous years, the pharma industry and the 47 companies mentioned have been assessed for their performance at various indicators from transparency to patient safety, all from the perspective of patient groups.
Since the Covid-19 pandemic continues to influence patient and patient group thinking about pharma, questions on the subject are included in the 2021 survey (as in 2020).
Companies who buy the report can use the research to identify the strengths and weaknesses relevant to patients across their business. Companies can utilise these insights to improve efforts to be more patient centric across their operations.
To pre-order the report (and receive this seven days before publication) or to find out more, please contact alexwyke@patient-view.com