Our Research
Corporate Reputation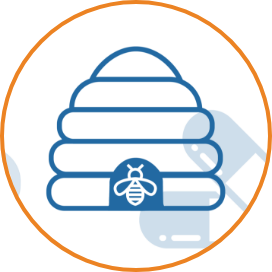 Status
2020 analyses will be available from April 2021 onwards
Corporate Reputation of Pharma 2020
The Effectiveness of Pharma in Tackling the Covid Pandemic of 2020 – From the patient perspective
---
From 1st November 2020 to 26th February 2021, PatientView is asking patient groups around the world to comment on the reputation of the pharmaceutical industry, in particular how effective companies have been in supporting patients during the Covid pandemic.
The survey is being conducted in 21 languages:
Arabic | Danish | Dutch | English | Finnish | French | German | Greek | Hungarian | Italian | Japanese | Korean | Norwegian | Portuguese | Polish | Russian | Spanish | Swedish | Simplified Chinese | Traditional Chinese | Turkish.
Note to participating patient organisations: information about the survey on "The Effectiveness of Pharma in Tackling the Covid Pandemic of 2020", and links to the online survey, can be found in your own language by clicking on the respective weblinks in the table below:
Companies included in the 2020 publications of the corporate reputation survey:
AbbVie (including Allergan) I Acorda Therapeutics I Almirall I Amgen I Astellas Pharma I AstraZeneca I Bayer I Biogen I Boehringer Ingelheim I Bristol Myers Squibb (including Celgene) I Chiesi Farmaceutici I CSL Behring I Daiichi Sankyo I Dr Reddy's Laboratories I Eisai I Eli Lilly (Lilly) I Ferring I Gedeon Richter I Gilead/Kite Pharma I Grifols I Grünenthal I GSK I Horizon Therapeutics I Ipsen I Janssen I LEO Pharma I Lundbeck I Menarini I Merck & Co (MSD outside of the US) I Merck KGaA/EMD Group I Mylan I Novartis I Novo Nordisk I Octapharma I Otsuka I Pfizer I Pierre Fabre Laboratories I Roche (Genentech in the US, Chugai in Japan) I Sandoz I Sanofi I Servier I Sun Pharma I Takeda (including Shire) I Teva I UCB I Vertex Pharmaceuticals I Vifor I ViiV Healthcare
Industry and companies were assessed for their performance at 12 indicators from the perspective of patient groups:
Performance in reaction to the Covid pandemic of 2020
Patient centricity
Quality of patient information
Safety provided to patients
Usefulness and benefits of products to patients
Transparency (clinical data, funding of external stakeholders, pricing policies)
Provision of services 'beyond the pill'
Integrity
The quality of patient-group partnerships;
Patient engagement in R&D.
A supplementary question on Environmental, Social, and Governance' (ESG)
The first data analysis in April 2021 will look at pharma reputation from a global viewpoint.