What 2000+ patient groups worldwide say about pharma in 2022
May 2023:
Now in its 12th year, PatientView's Corporate Reputation of Pharma survey remains one of the few studies that explore the opinions of patient groups globally on whether pharmaceutical companies meet their expectations.
As the only stakeholder to work across the healthcare industry, patient groups have a unique understanding of patient needs and are well-placed to represent the collated views of patients. The annual survey asks patient groups to assess pharma's corporate reputation using 10 indicators that are of importance to them. As the survey is financially independent (funded solely by PatientView) and offers patient groups full anonymity (if they wish), the results are highly likely to reflect honest, true, respondent feedback.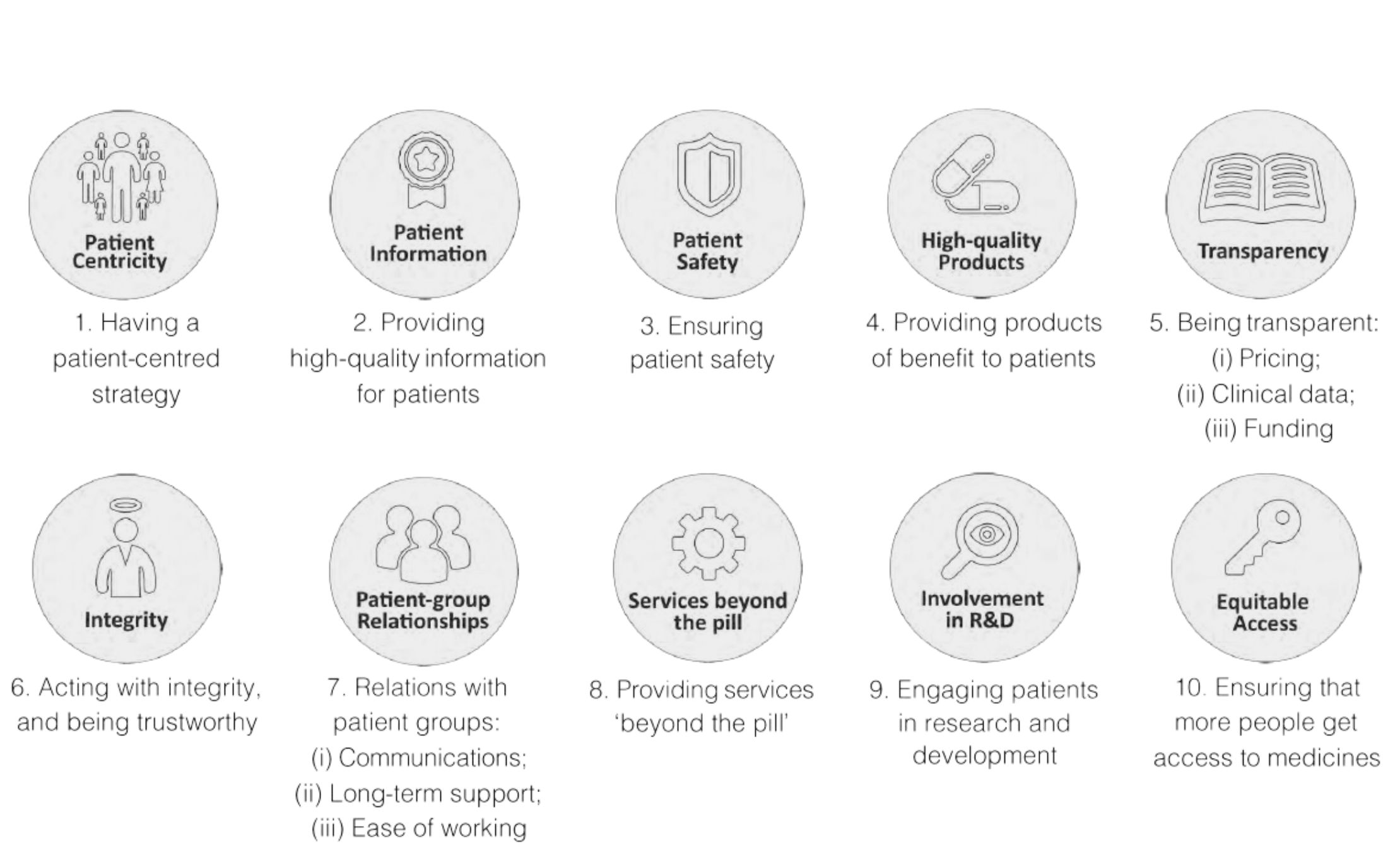 A record number of respondent patient groups
In 2022, we received a record number of patient group respondents to our Corporate Reputation of Pharma survey. As such, the survey results support pharma companies who wish to improve their relationship with patient groups and become more patient-centric.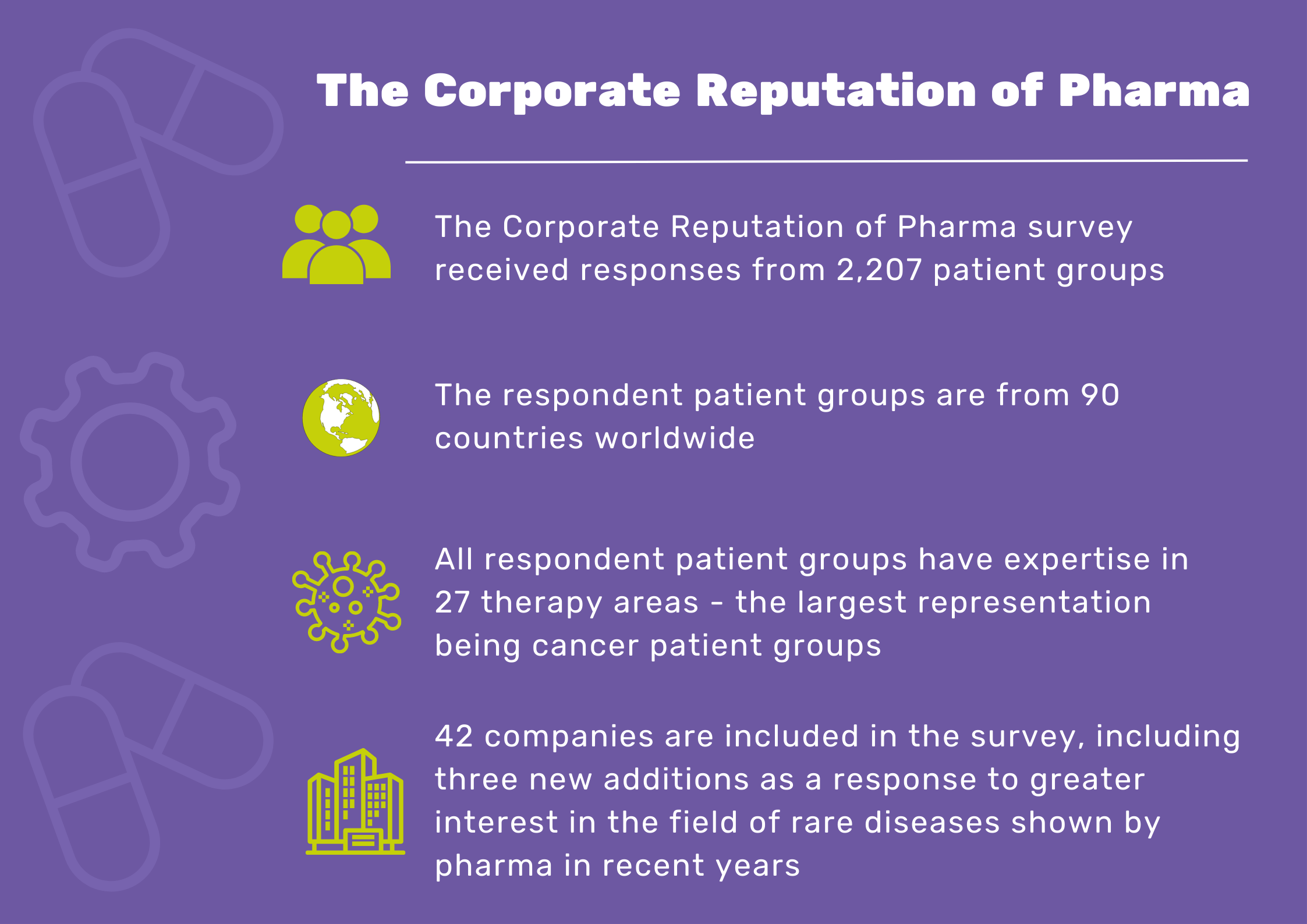 Where the pharmaceutical industry needs to improve
Since 2018, there has been a general improvement in all pharma activities of importance to patient groups. In fact, 88% of patient group respondents stated that they work directly with pharma – indicating that both patient groups and pharma relationships are recognised as normal and acceptable. Nonetheless, there are several areas where patient groups believe pharma could improve – notably patient access to medicines. Only 32% of patient groups thought pharma was "Excellent" or "Good" at improving patient access to medicine.
The relationship between pharmaceutical companies and patient groups in 2022
The relationship between pharma and patient groups is not always mutually beneficial. Quotes from the many respondent patient groups state that their relationship with pharma companies can be improved by greater inclusion in aspects of corporate decision-making – especially research policymaking. Patient groups also highlight that they would like to obtain more value from the time they spend with pharma (not least because patient groups usually have restricted resources and staff levels).
As pharma continues to invest in and work with patient groups, many pharmaceutical companies and patient groups are re-evaluating where the real balance of value lies in their relationships.
The many commentaries to the 2022 survey on the 'Corporate Reputation of Pharma' offer invaluable patient insights into the strategic direction that pharma companies can undertake to improve patient-group relations and their corporate reputation.