PatientView Covid-Related Research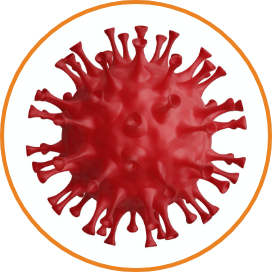 Patient group experiences of the Covid 2020 pandemic
The views of 1,720 patient groups
Published: September 29th, 2020
'The experience of PATIENT ORGANISATIONS during the Covid-19 global pandemic'—Surveying in progress:
1,720 patient groups completed our survey to help us understand what impact Covid-19 has had on their organisations and how they perceive the efforts of their local healthcare system and government.
This survey:
Quantifies the impact of Covid-19 on patient organisations.
Maps the activities of patient groups in various countries, and across a number of disease specialties, in reaction to Covid-19.
Identifies the areas in which patient groups are resilient, and those in which they need targeted support.
Discovers how patient organisations have responded to the challenges of the pandemic.
Defines optimum strategies to support patient-group relations.
A new service: #PAGC19
PatientView has launched #PAGC19 on Twitter, and is encouraging patient groups to adopt this hashtag in any of their tweets about Covid-19.
Patients are having difficulty finding healthcare information on Covid-19 that is both relevant to their needs, and trustworthy. Fortunately, patient groups comprise a powerful and responsible source of tailored support and information for people living with a disease condition, and concerned about Covid.
All tweets containing #PAGC19 are automatically picked up and pooled on the website: https://patientviewblog.com.
The #PAGC19 tweets are categorised on the website according to disease area—so that patients can quickly find tweets relevant to their own medical condition.
Importantly, the source of every tweet included on the website is easily identifiable (via the Twitter user name that begins with @), so that patients can be sure who is actually providing the information and support.
The website also files patient-group-recommended videos of experts pointing out solutions to the problem of living with a medical condition during the pandemic.