Being Patient Centric following a pandemic and other Covid-Related Research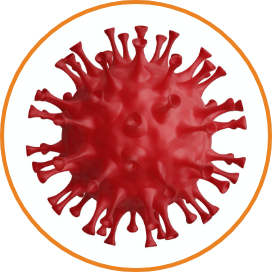 The COVID-19 pandemic has changed the gameplay on being patient centric, according to the patient community
In recent years, pharma has been stepping up its efforts to be more patient centric, and with some success. The Covid-19 pandemic, however, has exposed not just the fragility of healthcare systems—but also patient-centric strategies. It may be time to re-examine and improve existing approaches to patient centricity.
HELPING PHARMA TO HELP PATIENTS
During the pandemic, PatientView gathered together a substantial dataset of patient-group feedback (from 1,589 patient groups in total), detailing the revised measures that pharma needs to take to continue being patient centric in a post-Covid world. Meanwhile, to ensure that valuable legacies are not lost, PatientView has also looked back to the key learnings of pre-Covid days.
The nine indicators of  patient centricity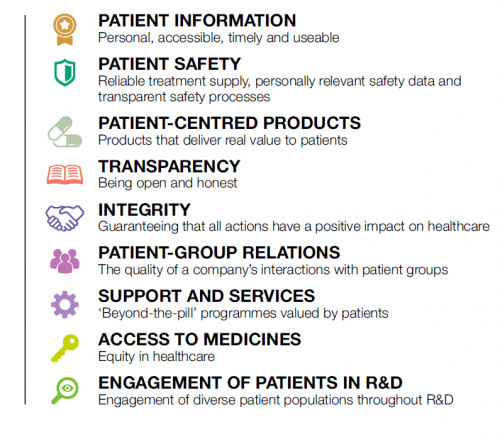 PatientView examines the nine core indicators of patient centricity—and, for each, provides the following:
The new forces of change in patient centricitybrought on by the Covid-19 pandemic.
The future foundations required to realign companies' activities on patient centricity, post Covid-19.

The evidence base for the conclusions that PatientView has drawn.
A bank of questions, to help companies put into action (and future proof) their 'Being Patient Centric' model for 2021 onwards—based on the priorities expressed by patient groups.
For more information on content download this 'Being Patient Centric' trailer PPT: BPC DECK trailer
---
Patient group experiences of the Covid 2020 pandemic
Published: September 29th, 2020
Pharmaceutical companies are being impacted by the actions they take in the Covid arena. Such actions may, or may not, elevate the corporate reputation of some of the big companies perceived to be acting effectively to help the world overcome the pandemic.
Companies will be judged not just on the whether they produce Covid diagnostics/treatments/vaccines, but a host of other factors, from the support they offer patients to their relationships with their patient-group partners/and patients in such exceptional times.
ABOUT THIS SURVEY
Survey conducted July to August 2020.
Survey questionnaire in 20 languages.
Analysis of results for 27 countries.
Analysis for 27 therapy areas.
THE RESULTS OF PATIENTVIEW SURVEY INCLUDE …
The effects of Covid on:
Patients known to the patient organisations.
The services that patient groups provide to patients.
Patient-group operations.
Patient-group income and expenditure.
Patient-group e-communications.
Patient-group networking with peers.
Patient-group networking with other healthcare stakeholders.
The reputation of patient groups.
The major challenges and priorities of patient groups.
Pharma-company activities (from a patient-group perspective).
And, finally … the effectiveness of governments' responses to Covid (from a patient-group perspective).
3 reports available:
Overview
27 countries 
27 therapy areas 
List of the 27 countries and 27 therapy areas
Sample pages
---
A new service: #PAGC19
PatientView has launched #PAGC19 on Twitter, and is encouraging patient groups to adopt this hashtag in any of their tweets about Covid-19.
Patients are having difficulty finding healthcare information on Covid-19 that is both relevant to their needs, and trustworthy. Fortunately, patient groups comprise a powerful and responsible source of tailored support and information for people living with a disease condition, and concerned about Covid.
All tweets containing #PAGC19 are automatically picked up and pooled on the website: https://patientviewblog.com.
The #PAGC19 tweets are categorised on the website according to disease area—so that patients can quickly find tweets relevant to their own medical condition.
Importantly, the source of every tweet included on the website is easily identifiable (via the Twitter user name that begins with @), so that patients can be sure who is actually providing the information and support.
The website also files patient-group-recommended videos of experts pointing out solutions to the problem of living with a medical condition during the pandemic.