PatientView is run as a small team, where each individual contributes a unique set of experiences and abilities.
Alexandra Wyke
Founder and CEO
Alex is CEO and founder of PatientView, which she founded in 2000. From 1996 to 2000, Alex was Managing Editor and creator of The Economist Intelligence Unit's international healthcare publishing section. Before that, she was business and science correspondent for The Economist. Her most recent publication for The Economist Intelligence Unit was The Future of Healthcare, published by the EIU in March 2011 (and was sponsored by Janssen. Alex has a PhD in biochemistry from St George's Medical School, London. She is married with one son.
Alix Naylor
Data Analyst
Alix works at PatientView as our data analyst. She works as a freelance statistician undertaking data analysis for a range of private and public sector organisations, in areas such as consumer satisfaction, intervention studies and predictive modelling. Clients include the Home Office, UK education charity NFER and Lumivo [a small consumer opinion research company]. In addition to this Alix runs IBM certified training courses in statistics and SPSS programs. Alix has an MSc in Criminology & Social Research, a BSc in Psychology, and is an IBM Certified Specialist - SPSS Statistics.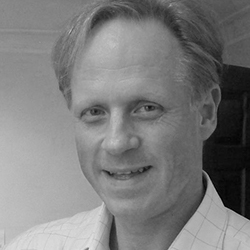 Clive Nead
Editorial Director
Clive is our editorial director. He has over two decades of experience as an editor of business publications. Before joining PatientView in 2000, he built up a large portfolio of work for a number of companies, including Shire Hall Communications (now part of WPP), The Economist Intelligence Unit, Illuminations (Channel 4), and SmithKlineBeecham. His university background was in modern history, librarianship and information technology.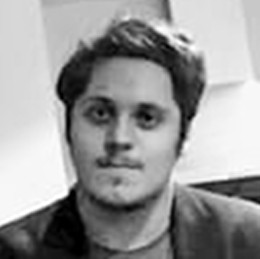 Henry Nead
Intern
Henry has gone back to college to gain the qualifications to study medicine having graduated in history and politics at Edinburgh University. Henry provides support at PatientView, specialises in background research, editing, database management, and assembling presentations. He also demonstrates myhealthapps.net at conferences and meetings.
Katie Nutt
Social Media
Katie manages the day-to-day social-media requirements of myhealthapps.net. Katie also runs her own company, socialmediafanatic. Her other passion is fashion.
Mat Phillips
After more than 20 years with Johnson & Johnson and a decade on the Janssen Management Board, Mat has been responsible for brands and departments spanning biopharm, dermatology, women's health, immunology, oncology, new business development, lifecycle management, CRM and Digital. He has worked for 2 MS charities and was Deputy Chair of the PM Society. In 2010, Mat founded the consultancy that has evolved into Rare Breed. Working closely with partner PatientView, Mat's primary interests are helping companies develop patient-centred strategies, and supporting them to develop customer engagement strategies based on new and emerging technology.
Tony Newbold
Tony develops tools and materials to help healthcare professionals and other healthcare stakeholders work effectively with patients and their carers. He specialises in translating medical messages and science into targeted support, to drive health-behavioural change in patients. He has more than 20 years of experience creating international patient-support materials for diverse medical conditions (including ADHD, end-stage renal disease, ITP, osteoporosis, and type-2 diabetes). As a non-medic, he challenges patient-support projects to push for materials that are meaningful and useful for patients, carers and other stakeholders.